Seminars and training courses.
From Electrónica Ara, with the help of our partners, we offer seminars on new trends in the market with the aim of keeping our clients always informed of the latest technologies and products, thus giving possible ideas to implement, improve and facilitate The daily work. To access these seminars and all your information, will be done through this page.
D-Link "12 + 1" Webinar Seminars
Below you will find the calendar and themes of the D-Link Webinars:
TOPIC D-Link Mobility Solutions 3G / 4G
DATE Friday 27 October 10:30 AM
Register
---
TOPIC Switching: Basic Guide to LAN Network Security
DATE Friday 3 November 10:30AM
Register
---
TOPIC News Switching: Capa3 corporate environments
DATE Friday 10 November 10:30AM
Register
---
TOPIC Discover the improvements of Wireless AC: Wave2
DATE Friday 17 November 10:30AM
Register
---
TOPIC Video Surveillance: Discover the latest Vigilance
DATE Friday 24 November 10:30AM
Register
---
TOPIC Covr: The intelligent WiFi Mesh solution.
DATE Friday 1 December 10:30AM
Register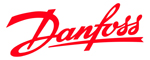 Webinar HARTING Iberia
We invite you to join HARTING's first Webinar of the Year, which brings industry news on industrial connectorization and more.
We will inform you about our new products, general news, the most interesting of Industry 4.0, the most outstanding applications, events, most frequent queries, etc.
DATE 20/01/2017
TIME 12:00h
REGISTRATION
Go to link HARTING